Executive Committee
Jill Bliss
President
Hi I am Jill! I am the current President of Phi Mu Rho Theta. I was previously our Membership Director and had so much fun running recruitment. I am a Special Education major and minor in music! I am so excited to lead a chapter of such amazing women this year!
Gia Capozzoli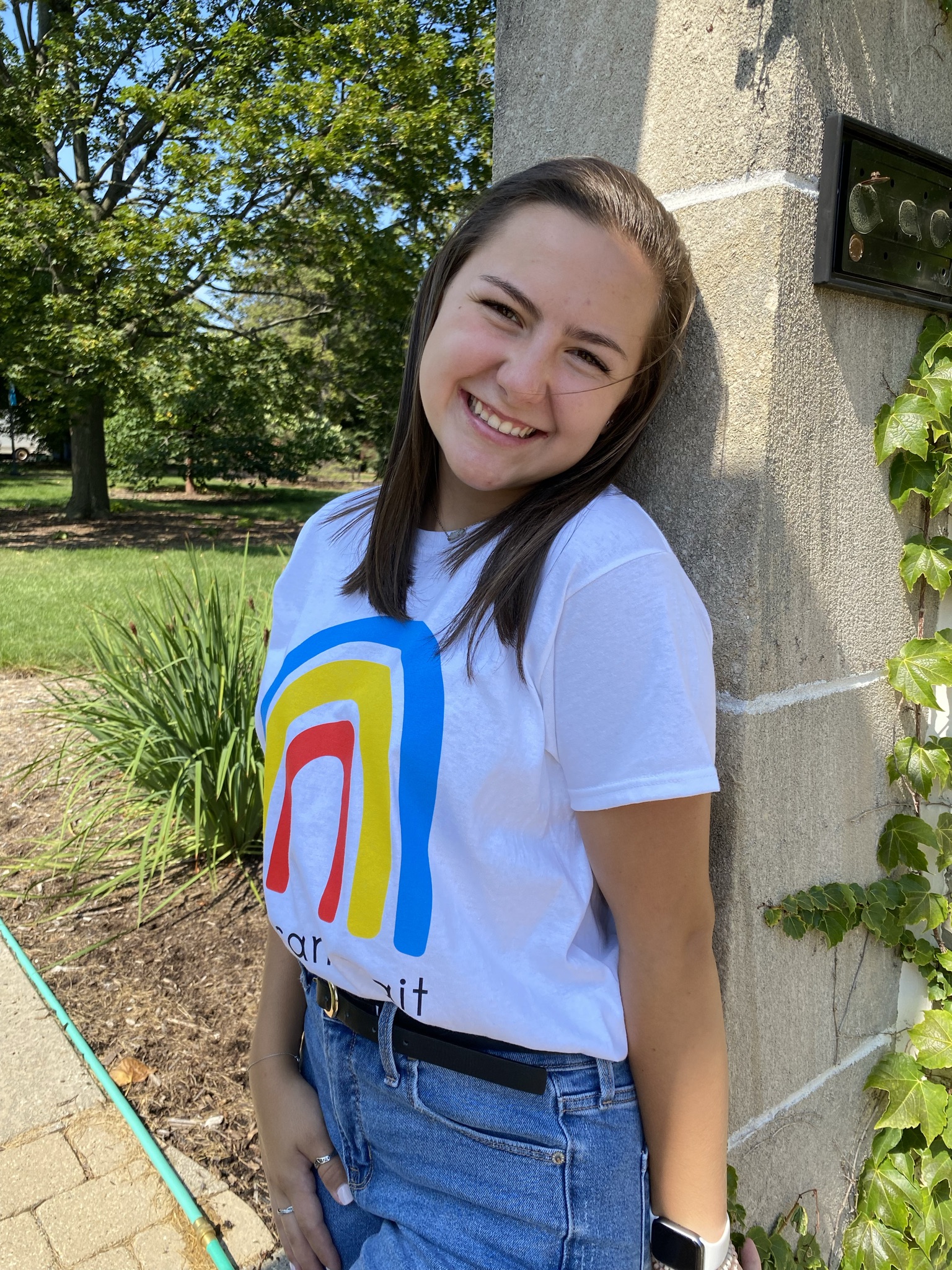 Vice President of Development
Hi, my name is Gia Capozzoli. I am a junior majoring in Psychology and Minoring I'm Social Work! I am leaving the Philanthropy position and I'm taking on VP of Development. For this position I am looking forward to connecting our chapter and making our sisterhood better than it has ever been. Other organizations I am apart of on campus are Orientation Student Leader Coordinator, Psi Chi and Pi Gamma Mu honors societies, habitat for humanity, psychology club, and I was apart of the bluejay first program!
Giovanna Foss
Vice President of Committees
Hello, I am GG, I'm a junior majoring in middle grade mathematics and minoring in communications! I am Phi Mu's VP of Committees and I am also involved in Habitat for Humanity and Craft club on campus! I am looking forward to leading our new committees and implementing some new ideas I have in mind for this next year!
Alessia Guglielmi
Secretary
Hi!! I'm Alessia Guglielmi and I'm a sophomore majoring in Elementary Education! Since joining Phi Mu my freshman year, I've been able to take on two positions. I was able to be Assistant Membership and Assistant Phi Director. I am super excited to be Phi Mu's Secretary this year, become more involved and get closer to my sisters!!
Abby Schaub
Membership Director
I am Abby Schaub, a senior music education student! I am a very creative and relationship-based person and I am so excited to be the new membership director of Rho Theta! I feel so grateful to be given the opportunity to help build our chapter and continue our legacy of serving others and building strong friendships.
Rachael Dickenson
Phi Director
Hello! My name is Rachael and I am the current Phi Director! I am a junior Nursing major with a minor in CSD and Psychology. I also run track here at Elmhurst and am an orientation student leader as well. Previously I was the Vice President of Development and Secretary and am so excited for my new position and to help the phis feel at home with Phi Mu, and knowing that this beautiful sisterhood will always be there for them.
Maya Gonzales
Philanthropy Chair
Hello! My name is Maya Gonzales and I am Phi Mu Rho Theta's newest Philanthropy Chair! I am currently a junior in the nursing program and minoring in psychology and communication sciences and disorders (CSD). Last year, I served as the Panhellenic Delegate and now I am so excited to plan new philanthropy events and to work with my committee to fundraise for CMNH and Phi Mu Foundation!
Brianna Russo
Panhellenic Delegate
I'm Brianna, a sophomore Business Management major. I joined Phi Mu my first semester here at Elmhurst last fall! Soon after joining, I was given a junior exec position as design chair! This past semester I have also been helping out with the Phi Program! Next year I will be Phi Mu's Panhellenic Delegate, and I am so excited to get to know more people in Greek Life outside of just Phi Mu!!
Erin Matthias
Honor Committee Chairwomen
Hi, I'm Erin! I'm the new Honor Committee Chairwomen. Currently I'm a junior studying Business Management with a specialization in Human Resource Management. Last year I was a member on the Honor Committee and I loved every minute of it. I'm so excited for my new position and to be able to guide the Honor Committee throughout the year. I think I'm most excited to help our chapter feel supported through any struggles they may encounter.
Megan Engstrom
Treasurer
Hi my name is Megan Engstrom and I am the Phi Mu Treasurer! I am a sophomore majoring in Communication Sciences and Disorders (speech pathology) with a minor in coaching. On campus I am an active member of the women's tennis team, a statistics tutor in the learning center, and a member of the honors program. In addition to being involved on campus I am also a tennis coach for the Naperville Park District and an active member of my church. I am super excited to be treasurer and learn not only about the budget but I hope to help my sisters save money through effective budgeting. I am very excited to see where this next year as Phi Mu treasurer takes me!